FULL FLAT BAG™
FULL FLAT BAG™
Powder trasfer bags for powder delivery applications
FULL FLAT BAG™
POLYELITE® is the brand of primary packaging for pharmaceutical applications with excellent propeties and safeness.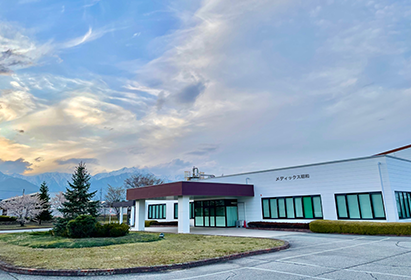 production facility : Medix Showa Co., Ltd. (Nagano, Japan)
POLYELITE® is manufactured in the ISO class 7 clean room.
Features
Powder Collection Rate of 99.99%
No powder accumulation due to the flat inner surface shape
Compatible with ISO 4″ Size Ferrule
Made of Additive-free Polyethylene
Materials are complient with US and European pharmaceutical regulations, and filed with US FDA Drug Master File.
Mechanical strength after gamma-ray irradiation are tested.
Highly-advanced Manufacturing Environment
Mono-flat Structure™ in ISO Class 5 (Class 100) laminar airflow booth.
Bioburden is in conformance with ISO11137-2 VDmax25.
− FULL-FLAT BAG™ has been developed in collaboration with JGC Corporation.
規格一覧
Product Code
Overall
Dimensions
Volume
Maximum
Weight
4 S-3L
(tubular)
148x733mm
3L
1.5kg
4 S-5L
(tubular)
148x943mm
5L
3kg
4 S-20L
(bag)
420x844mm
20L
15kg
4 S-30L
(bag)
420x954mm
30L
20kg
4 S-Shoot(S)
4 S-Shoot(D)
(tubular)
148x1500mm
148x1000mm
–
–
Inquiry