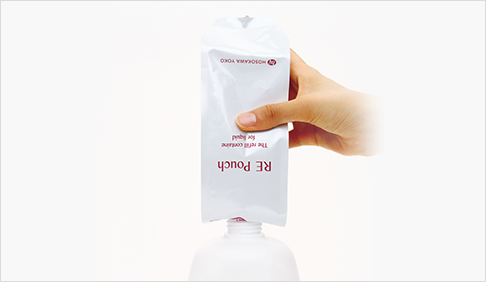 The RE Pouch™ is the refill container for liquid. Outstanding ease of filling.
RE Pouch™ has a spout to refill. Easy to refill and stand-up-able with the content by itself.
Particular Features
Space saving packaging and easy to refill with one hand.
RE Pouch™ is a stand-up-able packaging and has an advantage in presentation.
As no molded parts are used, RE Pouch™ is economical and easy to dispose of.
Applications
As a refillable pouch it is ideal for various kinds of toiletries, including liquid detergents, shampoos, rinses, and softeners
As a food container it is ideal for mayonnaise, salad oil, ketchup, miso, soysauce, etc.
Standard Dimensions
Contents
Width (㎜)
Gusset (㎜)
Length (㎜)
250ml
75
36
220
300ml
230
500ml
363
Packaging Examples
Since RE Pouch™ is not a molded package, it is possible to pack with the top of the pouch folded over, contributing to reduced distribution costs.Compared with stand-up pouches of the past, RE Pouch™ provides a much more compact and neat package.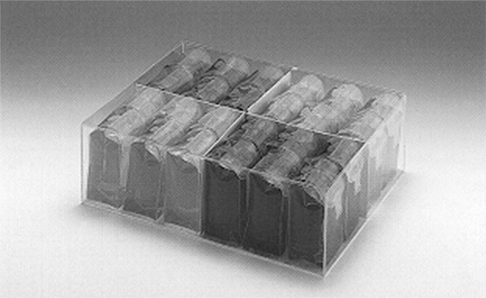 Refilling Example