Ceertainer® GZ is Hosokawa Yoko's original patented Bag-In-Box. This cubic shape Bag-In-Box maximizes its capacity, on the other hand it can be folded down before/after using for space-saving.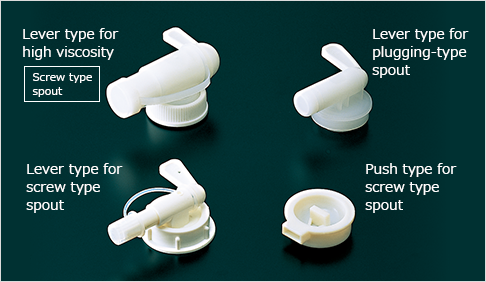 An environmentally friendly package with upgraded performance features.
Hosokawa Yoko has developed the Cheertainer® GZ as a volumetric bag-in-box package. Compare to flat type of Bag-In-Box packages, Cheertainer is easiler in handling and minimizes the amount of residual liquid of the container. Pre-made bag is also available.
Particular Features
Due to the corner seals of our gusset B.I.B., the amount of residual liquid can be minimized.
As the container can be handled by its two shoulders, it is extremely easy to carry the package. (Convenient for hot filling).
Due to its cubic shape of the packaging, the position of the spout is always the same.
Cheertianer can be folded for space-saving.
Conventional flat type is also available.
Volume
5 liters 300 each/case
10 liters 200 each/case
20 liters 150 each/case
Types
CT-GZ N General type
CT-GZ B Barrier type
CT-GZ M For dairy products
Automatic mass-measuring filling machine for Ceertainer® GZ
(for the bags connected with the perforation / one filling nozzle type)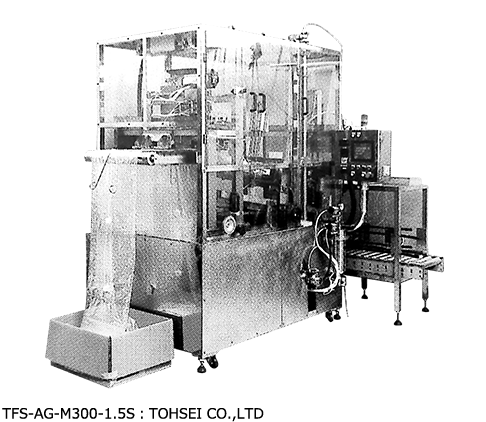 Bag type
5L, 10L, 18L, 20L(Continuous bag with perforation)
Bag filling method
Automatic
Bag filling method
plugging
Decapping ⇒ Filling ⇒ Capping
screw
Filling volume
5L, 10L, 18L, 20L
Measurement method
TOHSEI mass filling method (patented)
Filling accuracy
±1/1000(2σ)
Minimum unit
1g or 10g

Filling ability
Cap
push
screw
10L Bag
5Bag/min
4Bag/min
20L Bag
4Bag/min
3Bag/min
Machine size
1,100W×2,200L×2,240H
Cap feeder dimensions
765W×917L×1,650H
Material
Content liquid contacting part
sanitary SUS304orSUS316L
Frame
SUS304
Utility
Electricity
AC200V 50/60Hz
Air
150NL/min